Welcome back for Julys blog! Its been a busy month. I went to this amazing retreat in Sussex where I did yoga and decided to climb the largest hill I have ever seen, right after a huge dinner....(big mistake;) Straight after Sussex, I headed to America again as I wanted to follow up on a few leads about art and see friends there! It was so great being back! By now I had mastered the art of finding healthy food and gymming it up without killing myself in the process. This month I decided to challenge myself to the core of my fears, one of which was my first head stand in the sea. I was so scared of putting my head under water then I ended up doing many summer sorts under the water as well. Personal achievement for me thanks to the encouragement of others ;) I met so many inspiring people in bars that would tell me about their lives and what they were doing at my age etc. It was like having endless chats with my grandparents (my grandma is French and cannot speak a word of English and I am not yet fully fluent in French so conversation is a hug and a endless smiling) so it was very healing for the soul. I went to Cape Cod which was so breath taking and a Buddhist retreat that was incredible. I have never before in my life heard such beautiful silence. It was like being in another dimension....it was so awesome I cried! All in all, I will be back as I think road tripping in America is calling me! I feel like this month has been a massive learning curve about myself and travelling. Doing new things have not only been scary, but so fulfilling and freeing. I love chatting to people on the plane and saying hi to the sales woman at duty free. I think everyone I meet has something to teach me and has a positive effect on me in some way and vice versa. I used to believe that the world was an unfriendly place, but I now know that it is the opposite. It is up to us to change our state of mind and our perception of things.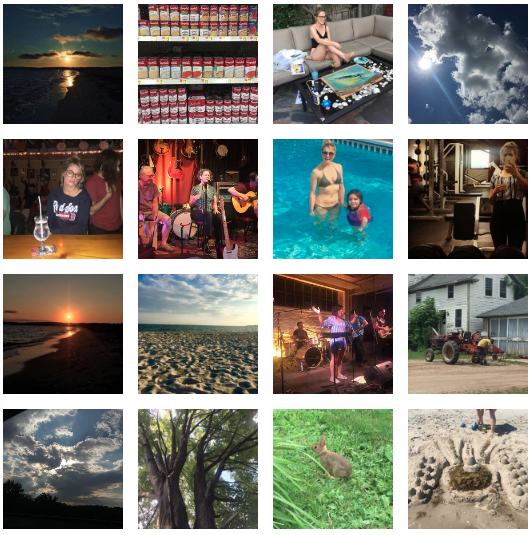 IDEAS, MEDIUMS, RECOMMENDATIONS: I have been using a lot of acrylic paint this month. I quite like the way it dries quicker as when travelling, its hard for oil paint to dry in enough time for me to then pack up and get on the plane. I am using it watered down to create the drips. I would say this is not my favourite medium, but it does the job for what I want it to do right now, given my location and size of artwork. CLICK HERE TO BUY
PROGRESS OF MY OWN ARTWORK: As well as my other work, I am mainly interested in the male human form this month. I like the way mens chests have that feel of safety for many women. I am looking at possibly doing a series of different chest paintings, small chests and big as I feel like they symbolise something for me right now. I had drafted in a few men from the gym to draw from life which is really useful. I like the phycological aspect of men working out for strength, look and health and what they view as perfection with their bodies. I wonder if any of us ever reach perfection look wise in our own eyes or accept that we are perfect as we are already. For these studies I am using acrylic paint on thick paper. I really really enjoy experimenting with form and colour right now!
CURRENT INSPIRING EXHIBITIONS TO SEE: RA, London / Leonard Rosoman / 1 June - 28 July CLICK HERE / On Cold Spring Lane, London / Various Woman Artist / 5 July - 5 AugustCLICK HERE
BUYING MY ARTWORK: Curious Duke Gallery, London - CLICK HERE
EXHIBITIONS: NEW ARTIST FAIR 8-10 September - CLICK HERE / ROYS PEOPLE FAIR 14-17 September - CLICK HERE
MY NEW WEBSITE: EMMYLOUYEOMANS
INTERESTING QUOTE OF THE MONTH: 'Sometimes the greatest adventure is simply a conversation' - Amadeus Wolfe
Have a great month and catch up with you all in August!
Big hugs, Emmylou xxx