Woodland Animal Painting / John Constable - (Only Open To Pupils Of Bernard Heath Junior School)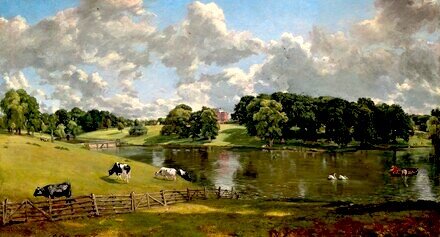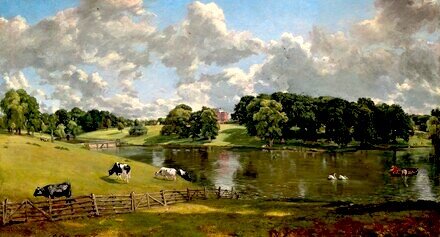 Woodland Animal Painting / John Constable - (Only Open To Pupils Of Bernard Heath Junior School)
**CLICK TO GO BACK TO KIDS WORKSHOP HOME PAGE**
Venue: Bernards Heath Junior School, 2B Watson Ave, St Albans AL3 5HP
Day: Friday 8th November - 13th December 2019 - Six Week Project
Time: 3.15pm - 4.30pm (Children will come to the classroom where the art class is being held, straight after the school bell has rung) Pick up will be at the school entrance where i will hand over your child.
Materials: High quality thick A2 paper using acrylic paint and graphite pencil.
Content: The children will learn how to paint a badger, a fox, a deer, a squirrel and an owl surrounded by a beautiful local woodland - Trent Park
Artist: One of the greatest landscape painters, John Constable devoted his career to capturing nature on his canvases. He is one of Britain's best-known artists but he's sold few paintings in his lifetime
Born near the river Stour in Suffolk, Constable spent much of his life painting the scenes of his 'careless boyhood' which he said 'made me a painter'. He was depicting the area so often that it's now commonly known as "Constable country".
Learning Outcome:
Application of medium

Line, tone, shape, proportion, composition

Colour mixing

Art History

Confidence, self esteem and skilful artistic ability
Emmylou's background:
Emmylou is a professional artist who has been coaching art to children and adults for over 16 years on how to create their very own masterpieces by introducing them to the influences and techniques of famous artists and incorporating these methods in their own work.
Throughout courses, and depending on the material for that project, each child will explore the potential of different materials such as charcoal, pastel, paint, watercolour and many more. Emmylou is fully insured, first aided and DBS checked.
What the children gain
The children use all the materials adults use with careful attention as to not supply them with toxic materials. They may learn where charcoal comes from and where chalk started out from its raw form into a pastel.
The children work on a large format week by week, creating a big masterpiece that they take home at the end of the course. They explore ideas and express themselves, channelling their energies and calming their minds by going back to the basics.
If you need anymore information, please contact me: e@emmylouart.com
I look forward to teaching your child!
Emmylou A Shine
Founder Aurora Shine Online